The most modern date
packaging units in the world
Welcome to one of the most modern date packaging units in the world.
Welcome to the packaging unit of HAÏFA DATTES in Zaouit Jedidi.
You are kindly invited to a guided tour round this jewel of technology.
Upon receipt, the dates are disinsectised and sorted out; they are then stored in cold rooms with a storage capacity of more than 5,000 tonnes.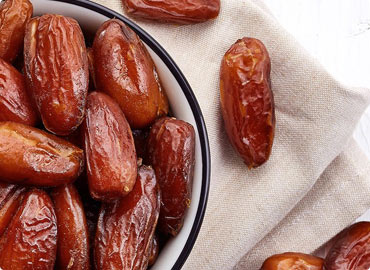 Up to 5,000 tons of dates treated per year
The many sorting conveyor belts and automated packaging lines can reach up to 5,000 tonnes of processed dates per year (all categories combined). Here again, our know-how and our rigor will guarantee the high quality of HAÏFA DATTES products.
HAÏFA DATTES packaging unit is being equipped with a new physicochemical and bacteriological analyses laboratory, fitted with all the necessary devices to check the quality of our products at all stages of processing and packaging.