The First date farmer in Tunisia
HAÏFA DATES is the first private farmer of dates in Tunisia and and undoubtedly one of the leading exporters since 2000.
HAÏFA DATES, the first private farmer of dates in Tunisia, has definitely been one of the exporting leaders 
HAÏFA DATES is a company which has originated from the oasis of Kebili, one of the most important palm groves of the Tunisian Sahara, a rich region at the heart of Djerid with its divine date Deglet Nour offering an insatiable flavour of nectar and a unique taste being close to the generous Chott El Djérid.  Since the 19th century The Boujbel family have devoted themselves in the region to growing a wide variety of typical dates aged one thousand years and whose shape, taste, flavour and quality are absolutely unique ranking them among the best varieties of dates in the world.
HAÏFA DATTES has also managed to combine typical traditions to modernity by acquiring up-to-date equipment. Picked up at the appropriate stage of ripeness, the dates are treated, washed and then pasteurized before being packed and finally stored in cold rooms until they are shipped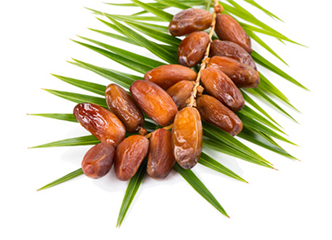 Perfect Management of the Production Environment
HAÏFA DATTES has made a good reputation thanks to its uncompromising and rigorous work throughout the production and distribution process guaranteeing an exceptional quality of products.
In addition, HAÏFA DATTES has succeeded in raising the awareness of the small and medium producers of dates involving them in its quality approach, in order to guarantee a perfect management of the production environment.
Haifa dates also works to respect the environment by developing a culture of ecology in accordance with national and international standards.
And to further involve its teams, HAÏFA DATTES is leading generous societal policy towards its workers and managers as well as their families, providing them with help and assistance.
A Great Opportunity
The strategic location of Tunisia in the heart of the Mediterranean (close to Europe and the Middle East) has enabled HAÏFA DATTES to export its products all over the world, under one of the brands SULTANA and HAÏFA.